Setting the stage for the next generation
In addition to our classical program consisting of Jugendstil objects and 20th century paintings, we now also feature two young Viennese artists: Marko Djurdjevic and N.D.C.M. Fröhlich.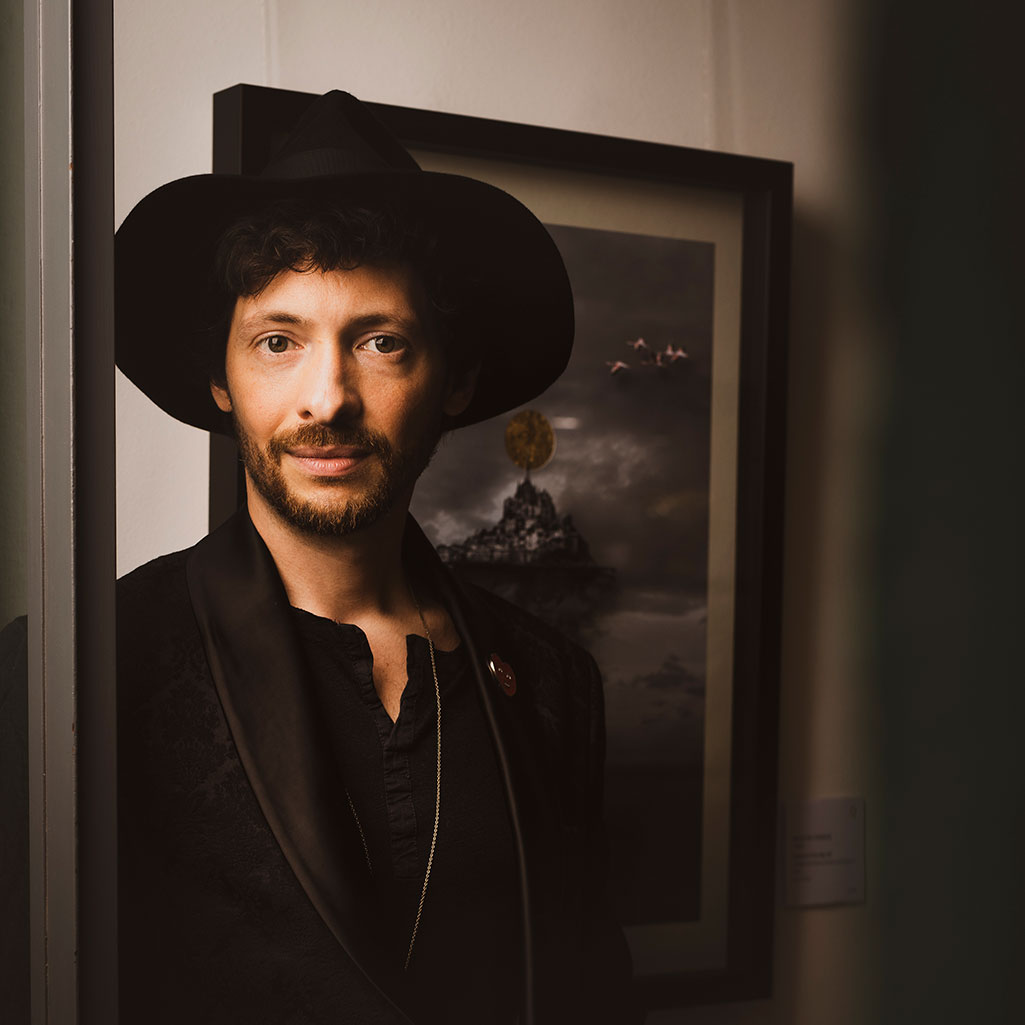 Nikolaus Dominik Cyril Merlin Fröhlich (1989*), N.D.C.M. for short, has been making collages from found and collected materials since 2011. He was inspired to his artistic work by his two artist grandfathers Josef Pillhofer and Rudolf Polanszky, who taught him as a child to go his own way artistically and to create works that clearly position themselves with their own visual language. His collected materials range from 1960s fashion magazines from to old photographs of big cities and animals. His images are created exclusively by hand, in a period of 6 months to 2.5 years, the time he needs to find individual elements with the right size and color in order for them to fit together perfectly. Each of his works tries either to describe a feeling he had, to preserve the past or to tell a story. Each motif he creates has several editions, however, each picture is made unique through the application of gold leaf by the artist himself.
Marko Djurdjevic (2001*) has been painting since the age of five. Painting was and is an essential form of expression for him; a language by means of which his life and his experiences become conveyable. In painting, he has found a way to process and transform formative biographical experiences. Furthermore, his view of the world, of social processes and world events are expressed in his works. Djurdjevic deals with socio-political issues. Through his art, he takes up themes that occupy, concern and move him – with the aim of confronting, provoking and touching. Djurdjevic, who learned painting autodidactically, lives and works in Klosterneuburg near Vienna.